Momentum Canada continues growth with appointment of Cristina Colt
Momentum Transport Canada has appointed Cristina Colt as an assistant consultant in its Montreal office.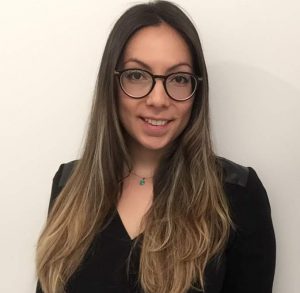 Cristina is currently pursuing graduate studies in urban planning at the University of Montréal, and holds a bachelor's degree in arts with a specialization in urban planning from Concordia University, also in Montreal. Cristina has developed her experience in transport planning in the community sector, where she developed projects to address local issues, while involving local and regional stakeholders the community, public and private sectors. Her projects have included developing strategies for municipalities to improve their social, economic and environmental sustainability, with a focus on decision-making processes.
In her role at Momentum, Colt will be supporting the development of key projects in Canada and the US. She will also support the development of the Momentum portfolio of work in Quebec.
Speaking about her appointment, Cristina Colt said: "An efficient transport network is the backbone of a city and is essential to developping sustainable and vibrant communities. I look forward to supporting the development of transport solutions that improve the liveability standards of cities".
Amélie Cossé, director and co-founder at Momentum Transport Canada added: "In the 16 months since our launch in Canada we've been involved in a number of exciting projects across North America – including many discussions on how transport planning can transform how public and shared spaces are used. We're excited to welcome Cristina to the team and look forward to our clients benefitting from her experience."
---
About Momentum Canada
Momentum Canada provides transport consultancy services, including building operations modelling, highway studies, transport masterplanning and pedestrian studies to architects, planning consultants and developers in North American cities. The company was formed in June 2018.
For more information visit: www.momentum-transport.ca or follow on twitter @CanadaMomentum
---
About Momentum
Momentum is a leading integrated, people-first transport consultancy. Founded in 2012 the company creates transport strategies and solutions that inform, integrate with and are integral to every aspect of the built environment today and for the future. Focusing on the emerging, universal and critical issues facing development Momentum works with clients to address the multi-faceted challenges of the industry and to create forward-looking solutions. The company's three core areas of specialism in planning, insight & analytics and engineering are bound together by a shared vision to improve the environments we live, work and play in. The company works in markets including commercial, cultural and heritage, education, major events, masterplanning, public realm, residential, retail and stadia and venues.
For more information visit: www.momentum-transport.com
---
Notes to editor
Photo shows Cristina Colt, September 2019.
---
Press contact
Sarah Pryor, Head of Marketing
t: +44 (0)20 7242 0228
e: sarah.pryor@momentum-transport.com
w: www.momentum-transport.com